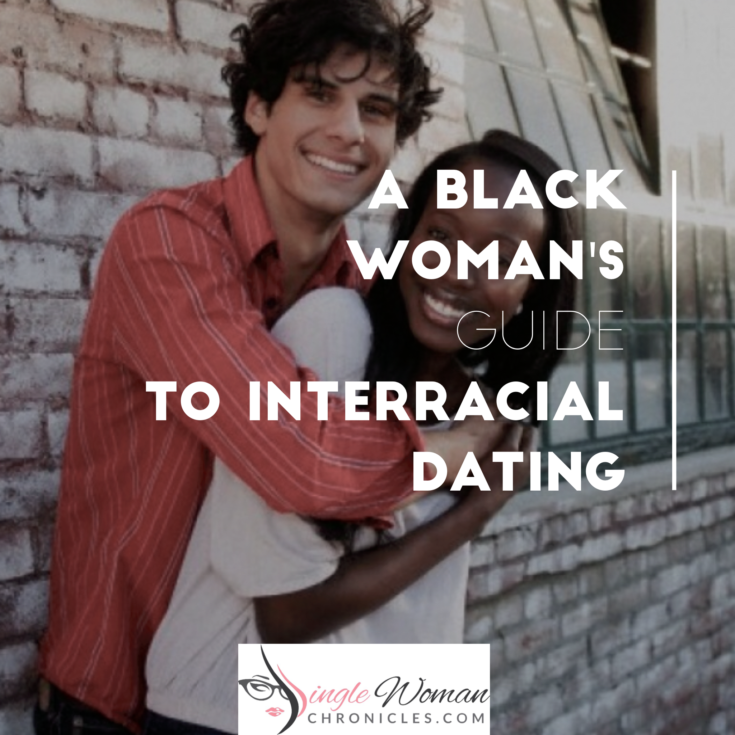 Over the years, I have always been interested in interracial dating. I never acted on my desires out of fear of rejection from white men. I would always ask myself questions like "Do white men even like thick girls?" or "Am I a bit too "black" for a white guy?" Well my ignorance had gone on far too long so I decided to go directly to the source; the white man. I sat down with my Caucasian coworkers, who prefer their coffee with no cream, to pick their brains about how a black woman can jump into the interracial dating world. The conversation was quite intriguing and here are a few tips for you black women ready for a little cream in your coffee.
ARE WHITE GUYS INTO ME? One of the questions that burned through my soul most often was "How do I know if a white guy is into me?" When I asked my coworker, he responded with the simplest question, "How do you know when a black guy is into you?" He explained to me that men are the same species no matter what race. The same gestures a black man will give you to let you know he is interested is the exact same gestures a white guy will give you. Just because that one white guy you approached when you were wasted gave you the cold shoulder doesn't mean no white guy will ever want you. It just means you're not his type and next time you should go after the white man winking at you sending you fireball shots. 😉
STOP ASKING "ARE YOU INTO BLACK GIRLS?" I am guilty of this on several occasions but it is a complete turnoff. You wouldn't go up to a black guy and ask him "Do you date girls with hair weaves?" so why would you ask a white man this. Just act natural because if he wasn't interested he wouldn't be engaging in conversation with you. When that is the first question out of your mouth you have now created an awkward foundation for the rest of this conversation. Stop thinking of him as a white man and just look at him as a man because they are all the same species.
MEN ARE THE SAME SPECIES NO MATTER WHAT RACE When we think of other races; I think we fail to realize the similarities we have if we were to take out the factor of race. For example, if you are from the suburbs, you won't act like an individual from the inner city or from the projects. If you meet a white man from a rich family, he will be very similar to dating a black man from a rich family. There will probably be entitlement, arrogance, and he may be spoiled. So maybe you met a white man in the past with those tendencies and were completely turned off and vowed to never try to interracial dating again. Did you ever stop to think that maybe it wasn't his race; maybe it was just the type of man he was? As a black woman who has never dated outside of her race, I can admit to making that generalization. Seeing a white man who was arrogant and thinking all white men were like that but that isn't true. If you met a black man who was cocky or arrogant, you would examine his background to figure out why he acts that why. So why would you write off the white guy because he's cocky or arrogant without giving him the benefit of the doubt? The color of your skin does not dictate your personality, your background and how you were raised does. So let's stop making assumptions on how he will be just because he is white. Let's give them a chance!
WHITE GUYS AREN'T AS ASSERTIVE I would like to think of myself as a stallion, a tall glass of water I should say. I love my size and I do have the stereotypical "black woman" body. I always felt like that was the reason I was never approached by white men. There is a bit of truth to this because white men prefer familiarity. But doesn't everybody? My coworker stated that as a white man, he would most likely approach the black girl who had the most similarities as the white women he was used to dating. He would go for the slimmer girl who was dressed more like the women he was used to approaching. Although he may like the thick, black girl standing in the corner, he wouldn't approach her because she may have been intimidating. That explains A LOT! No one likes rejection so don't we all stick to what we know when it comes to dating? Stepping outside of the box is great but most do fear rejection. So although I may have gotten an eye wink or a consistent stare with eye contact, he didn't approach me because he was intimidated, not because I am a black woman.
The moral of the story is STOP OVERTHINKING! Although dating outside of your race may seem like a big deal if you've never done it, it really isn't. All men are the same species so treat them as such. These tips were quite helpful and I hope they have helped you too! I don't know about you but I am headed to Starbucks to get some cream in my coffee! J