I had the extreme pleasure of seeing Girls Trip last Friday…and again on Sunday (yes I paid full price and didn't bootleg it, I support my black people). This movie was EVERYTHING. It was hilarious, it taught major lessons, and it reunited black girls everywhere. I went to see it by myself Friday afternoon but my row was full of beautiful black sisters and we laughed and talked like we had known each other for longer than two hours. The kind of movie that can make friendships in the theater seats is a Black Girl Magic type of movie.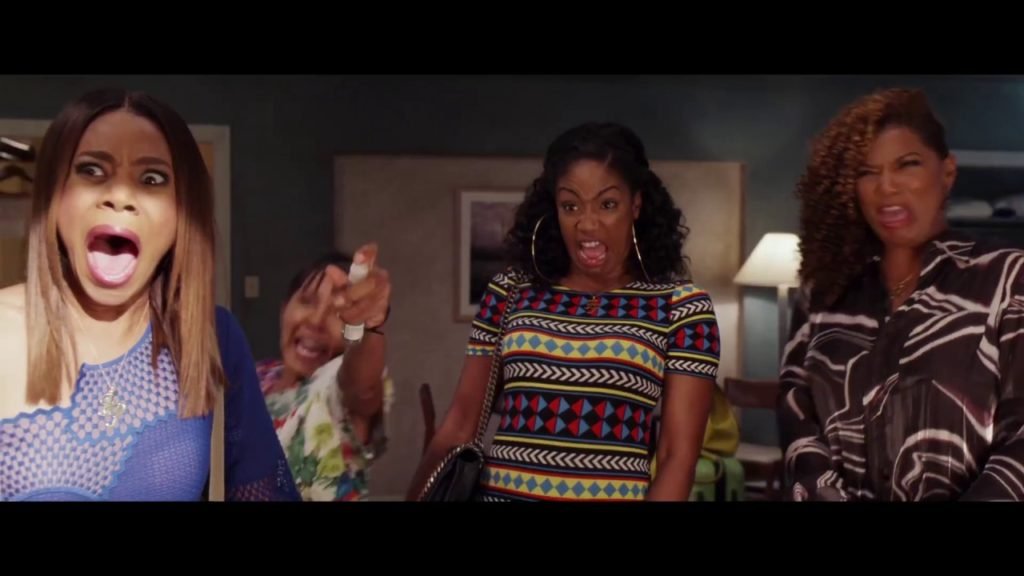 This movie is also wonderful because everyone can relate to at least one of the characters. Maybe you're Lisa, played by Jada Pinkett, and your motherly instinct won't let you be great until your real friends remind you of your inner ratchet being. Or maybe you're Ryan, played by Regina Hall, and your celebrity has taken over your life and you forgot what's most important but your real friends realigned your priorities. These characters weren't forced, they were very believable and you can see yourself in all of them. I declare this movie a classic and I'm almost certain this will be a sequel. Will Parker, thank you for representing our black women the right way and making us proud to support this wonderful film. *stands to do a slow clap*.
Do yourself a favor and go see Girls Trip today! You will never view grapefruit or zip-lining the same ever again.